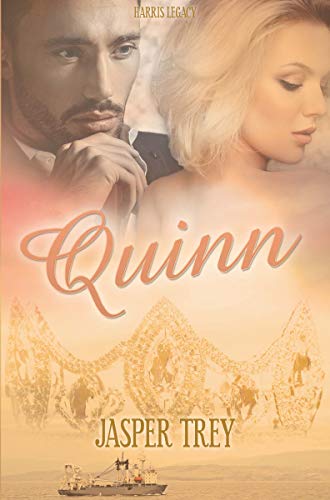 01/12/2023
It's impossible, said her pride. It's risky, said her experience. It's pointless, said her reason.
Give it a try, whispered her heart.
There were few things Quinn didn't know, and nothing she couldn't find out. She knew with absolute certainty she didn't want to be anything more than a step-cousin to Marco, the heir to the Maderian throne.
If only her head could win the war against the combined forces of her heart and body.
She was smart, beautiful, and funny. Somewhere in all the years Marco had known Quinn, his heart had fallen at her feet. He had tried to ignore it, forget it, drown it in beautiful women, and yet his love for her was there at every turn.
He refused to let it sit alone any longer.
As assassination attempts are made on Marco's life all of Quinn's training is put to the test. Will she protect him? Is she ready to learn how to be protected? Is Marco ready to deal with the fallout of bringing peace to his country? Will he be able to save Quinn from herself?
Get your copy now to follow along.
Famous Book Quotes
"Many people, myself among them, feel better at the mere sight of a book." ― Jane Smiley
View More