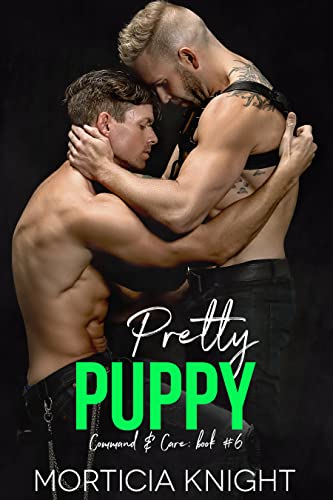 02/11/2023
Breaking Daddy Lee's heart wasn't intentional, but Ash has paid the price in misery ever since. Surely, a teensy little lie and a bit of scheming to get Lee back won't backfire…

Ash first met Daddy Lee when he was a young pup and just beginning his kink journey. If only he hadn't been so flighty and full of himself, he could've seen what a rare treasure he had in the handsome older Dom. But now that Ash is back in town, he's determined to make Lee's heart go pitter-patter again by being the best doggone boy ever.

Five years ago, luxury resort owner, Lee Petrovsky, fell too hard and fast for the pretty Asher Griffin. Ever since then, he's resolved to seek out only older, more mature boys. There's only one problem—no one has ever crushed the walls of steel around his heart the way Ash did. That doesn't mean he'd ever take him back, though. No one makes a fool out of him and gets a second chance.

Can Ash prove to Lee that this time it isn't just a case of puppy love?

Note: Pretty Puppy is the fifth book in the steamy Command & Care M/M Daddy romance series and can be read as a standalone. Each book shares a common theme, but no characters overlap. If you like puppy play, a dose of hurt/comfort and a strict Daddy Dom whose heart melts for his boy, then you'll adore Morticia Knight's second chance romance.

Buy Pretty Puppy for lots of puppy snuggles today!

Famous Book Quotes
"I do things like get in a taxi and say, "The library, and step on it." ― David Foster Wallace, Infinite Jest
View More