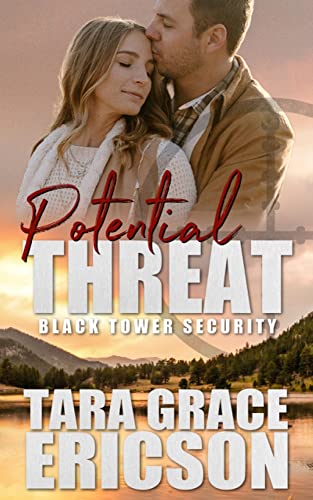 02/17/2023
Can this bad-boy bodyguard protect America's sweetheart without losing his heart?

Fiona Raven is famous for her homestyle cooking with a hint of Italian flair. Everyone knows her face and has her pre-packaged food in their freezer. So why is she receiving threatening notes? Fiona's brother insists on sending a bodyguard, news that only gets worse when she realizes it is his friend Ryder - the one man she could never let herself love.
Ryder McClain has played the villain enough times to appreciate being the hero working for Black Tower Security. Along with his new client comes a stern warning from her brother - his boss and best friend - to keep his hands off. It doesn't matter anyway, Fiona is the perfect woman, and exactly the kind he doesn't deserve.
Ryder will do whatever it takes to protect Fiona. Threatening notes turn into suspicious break-ins and destructive corporate espionage, and this bodyguard assignment gets even more serious. Can Ryder get to the bottom of the threat before his heart gets too involved?

Dive into the intrigue and romance of Potential Threat, Book 1 of the Black Tower Security Series. Compelling characters, clean romance and heart-racing action.
Digital Books

Famous Book Quotes
"That's the thing about books. They let you travel without moving your feet." ― Jhumpa Lahiri, The Namesake
View More