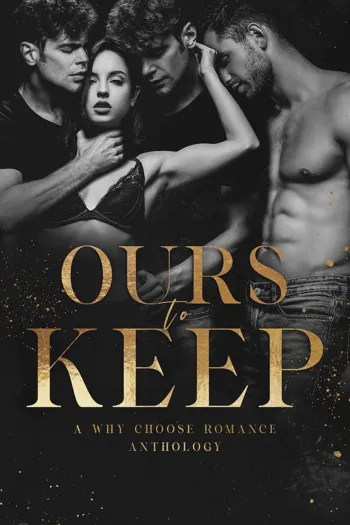 01/09/2023
Not all bad things happen in threes, even fours–maybe even fives.
Society tells us we must choose, but what happens when our hearts disagree?
I thought I could fit into that small box of monogamy, but I couldn't.
My heart was cracked into pieces, and they each held a piece of me hostage.
I was theirs to keep.
And they were mine to choose.
Loving them was easy, but surviving them was hard.
Twenty-one authors have come together to bring you EIGHTEEN steamy stories that will leave you breathless and wanting more.
Whether you prefer contemporary romance, paranormal, fantasy, or sci-fi, there's something here for everyone.
Or don't choose, and read them all!
Grab Ours TO Keep, a limited-edition collection, before it's gone forever!

Authors in this set include: Amanda Richardson & Mallory Fox, C.A. Rene & Story Brooks, R.A. Smyth, Kris Butler, Cassia Briar, Jenn D. Young, Alisha Williams, J Rose, Luna Pierce, CJ Cooke, Emma Luna, B Livingstone, Alex King, Indie Black & Sienna Cousins, Ruby Smoke & Tilly Black, Sheridan Anne, Amber Nicole, Laurel Night, Rosa Lee, and Serafina Jax
Digital Books

Famous Book Quotes
""Reading one book is like eating one potato chip."" ― Diane Duane, So You Want to Be a Wizard
View More