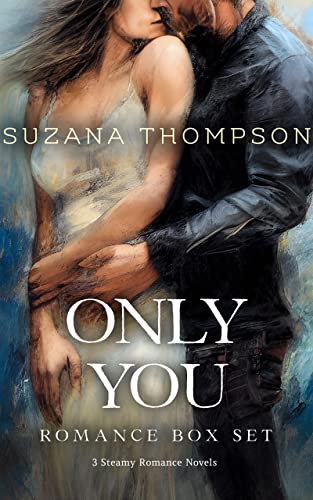 03/26/2023
Meet three passionate couples with off-the-charts sparks.

Naughty & Nice:
Right before I quit, I called my boss Mr. Naughty--to his face. Now I'm somehow his fiance, and we're getting married.

This is a very steamy Christmas romance.

Change of Heart:
After an injury left me with no personal memories, all I want is to experience some semblance of normalcy. Unfortunately, my life is anything but normal these days, and that includes the hot guy who keeps accusing me of faking my amnesia while demanding information I literally cannot remember.

I thought this year at Thackeray would give me the fresh start that I deserve, but the upperclassman with the magnetic blue eyes is determined not to let that happen. Despite the fact that Asher Bradshaw clearly despises me, there's a spark between us that can't be denied. Now, I can't help but wonder why he's convinced that he knows me so well. And while I may not be able to trust my memories, the question is: can I trust his?

Suddenly Wed:
Colton Alexander Moore. Bad boy, billionaire, and my new husband.
What was I thinking?
Will this marriage of convenience save me or ruin me?

Famous Book Quotes
"Of course I loved books more than people." ― Diane Setterfield, The Thirteenth Tale
View More