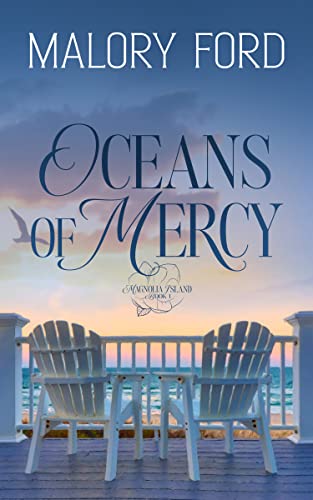 03/31/2023
Marine biologist and aptly nicknamed "Shark Girl," Allie Jameson has always been the peacemaker of her five siblings, preferring to fly under the radar and only making waves when it comes to her questionable dating choices.
Boat captain and Allie's long-time best friend Knox Parker is struggling with his feelings for the girl who has been there for him through the good and the hard. He knows he has feelings for her, but can he risk their friendship to tell her?
Knox has been a strong and steady presence in Allie's life for as long as she can remember, their friendship spanning the test of time and multiple tragedies for them both. Still, as Allie begins to grow as a person and in her faith, she realizes she's let those around her fight her battles for her for far too long. It's time for her to step up and stand up for herself, but old habits die hard for Knox who has been her protector since childhood.
Just as Allie and Knox navigate the growing pains of their changing friendship and feelings for one another, a routine dive reopens a long closed missing person case that has deeply personal ties to Allie's family. At the same time, an unexpected career opportunity for Allie thrusts her into the spotlight and stretches their friendship to the point where they must either bend or break.
Oceans of Mercy is a friends-to-lovers story of faith, romance, family, and the unique gifts God gives those who love Him. It is the first in a five book series, with each individual book following one of the Jameson siblings in their lives and loves. There is an overarching plot line that will span the whole series, but each individual book will have its own happy and satisfying ending.
Famous Book Quotes
"She read books as one would breathe air, to fill up and live." ― Annie Dillard, The Living
View More