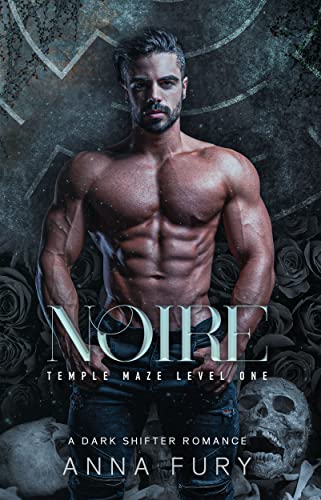 01/20/2023
Welcome to the Temple, the brutal maze where a cunning warlord rules over imprisoned monsters, bending and using them according to her whims. The maze is a dumping ground for souls in need of snuffing out. Got a relative you dislike? Send them in for prompt dispatch. Perhaps a political rival is a thorn in your side? For a price, you can have Rama's psycho pets kill them for you. Happy hunting.
DIANA
I crossed a ruthless woman, and my punishment? Death within the walls of her Temple Maze. The murderous beasts trapped in these dark halls have only one job tonight–to take my life.

The maze is a game, one where the house always wins. But I've got a few secrets of my own. The key to my plan is unleashing the maze's most dangerous monster–Noire. I know what he wants most of all, and I'll offer it in exchange for revenge, something only he is capable of exacting.

NOIRE
Marks will say anything to save their skins. I've heard every possible lie when they're begging for their lives.

But tonight's hunt is different. When I reach my mark, I find a stunning woman. Diana's body calls to mine, creating a blistering, blinding need that compels me. Her offer is even more enticing: freedom in exchange for exacting vengeance on the woman behind the maze's creation. The woman I hate with every dark and twisted fiber of my being.

Can I keep Diana safe long enough to get us out? Or will the maze destroy us as we risk everything for our freedom?
Famous Book Quotes
"There are worse crimes than burning books. One of them is not reading them." ― Joseph Brodsky
View More