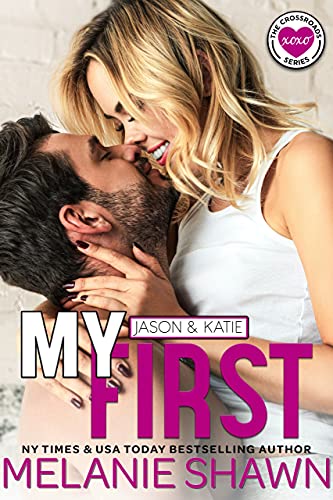 03/07/2023
Jason Sloan a.k.a. Harper's Crossing's resident Romeo has never had to work too hard to live up to his nickname. With his easygoing charm, whiskey-colored brown eyes, and sinfully sexy half smile, women just seem to fall all over themselves when he's around.

Well...most women, anyway. Katie Lawson's the one woman who isn't putty in his hands, and she's the only one he's ever wanted in his arms.

Katie Lawson snuck out of her hometown in the middle of the night ten years ago, immediately after her high school boyfriend Nick's funeral. She left behind all memories of Nick, and she left behind her life-long best friend, Jason Sloan.

Now she's on the fast track to junior partner at one of San Francisco's top law firms. She's made a life for herself that's all about maintaining order and sticking to the rules. Rule #1 is keeping herself way too busy to think about all that she ran away from. If she can do that, after all, she can keep everything under control.

But that rule is about to be broken. She's headed back home to be the maid of honor in Nick's little sister's wedding. It's time to face the truth she's been avoiding all these years, the same one that sent her running ten years ago - that maybe she didn't lose her first love the summer after high school. Maybe her first love has been waiting for her all this time, at home in Harper's Crossing.

Author's Note: My First is a small-town, friends to lovers, stand-alone Crossroads romance complete with a wedding party filled with meddling family and friends, a charming rogue of a hero and a reluctant heroine who has been fighting her feelings for over a decade. This HEA is a lifetime in the making and has oodles and oodles of fan-yourself-swoon-worthy heat and warm and fuzzy heart along the way.

Famous Book Quotes
"Science and religion are not at odds. Science is simply too young to understand." ― Dan Brown, Angels & Demons
View More