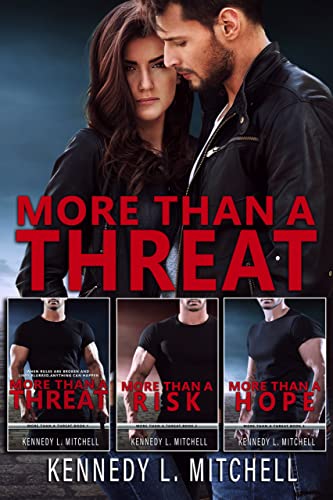 05/25/2023
When the client becomes more than just the job, will the distraction be his undoing or her death sentence?


Former Army Ranger Casey Weston had three rules he required all clients under his protection to follow: don't go anywhere alone, do as he says, and don't fall for him. Until Kate. She challenged his need for control the moment he stepped across the threshold of her Dallas townhome. One fateful night changed it all, when the cartel followed through on their threat and Casey took a life to save hers.

Dr. Kate Wheeler didn't want or need the stacked, broody bodyguard her father hired. It was one death threat, not a big deal—right? At first they hated each other, unable to find common ground. But the long days and nights and the ever-present threat changed her perception of the mysterious man, making it harder to fight the temptation with each heated glance and tender caress.

If Casey makes Kate the exception to his one and only rule—never fall for a client—can he still protect her from the insistent threat, or will their growing attraction put more than his job on the line?

Digital Books



Famous Book Quotes
"Outside of a dog, a book is man's best friend. Inside of a dog it's too dark to read." ― Groucho Marx
View More