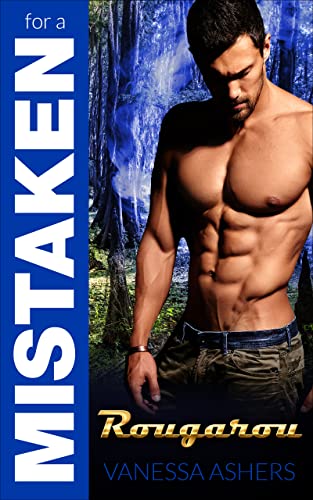 03/11/2023
100% Bromance.
+ 1 Shifter, 1 Empath with supernatural mojo, & 1 girlfriend
+ 2 rival criminal organizations
+ 2 corpses
+ 1 shoot out
+ mild blood, gore, and supernatural violence
+ steamy sex.
Civil disobedience against Big Oil; a fight for leadership of Madame and House criminal organizations; uncovering family secrets; and how a loner can become the heart of a family.
The Rougarou has two sides to his nature and each has a name. A while ago, he was injured, and he wasn't coming back from it. He hadn't intended to take a yearlong break from reality, just as he hadn't intended to wake up from it, but something here made a difference. He'd never been this far south, but something about it was alive, and woke him up inside. The sights and smells called to the wildness in him. The bayou welcomed him.

By his nature, Rupert lives in the moment, but he isn't impulsive. In each moment, Rupert finds hope, connection, and a sense of the future: The taste on the wind describes the day, a person's smell reveals his character, and a woman's eyes hold her heart. Soon, Rupert finds himself surrounded by a new family in Clay, Ashlyn, Bea and Yvette. He rediscovers his passions, finds purpose, and builds his Pack.

Clay Lenoir is frustrated. With Ashlyn away at school, his responsibilities, and the endless roleplaying, are wearing on him. He is tired of feeling alone, like an outsider in his family and community. What starts as a curiosity blooms into more as Clay learns more about the mysterious stranger stalking the bayou. Friendship, kinship, and uncomfortable conversations abound as Clay, Rupert and Ashlyn, dance around each other, and find common ground and shared purpose.
#stand alone #HEA #bromance #intimacies #Urban Fantasy Romance
Famous Book Quotes
"Once you have read a book you care about, some part of it is always with you.Once you have read a book you care about, some part of it is always with you." ― Louis L'Amour, Matagorda/The First Fast Draw
View More