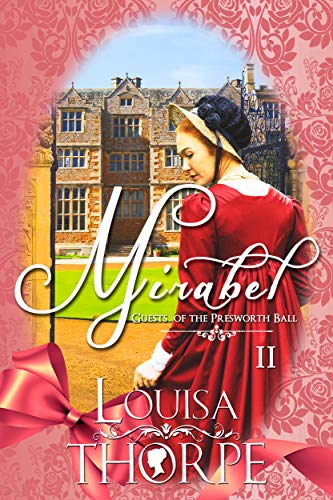 11/26/2022
Hertfordshire, 1812
Foundling Mirabel Neve's anonymous benefactor has been providing for her since her infancy but when she is 21, this will cease. At such a time, Mirabel must either be married or seek employment as a governess. Marriage might be the more desirable option but with Mirabel already 20 years old, time is running out.

Lord Dartford is the village's most eligible bachelor but despite his sister's best efforts, he refuses to marry. However, when Lady Edmonton visits her brother at Thetbury Park for one final attempt she is determined not to leave until he has said his vows.

Lady Edmonton also invites Mirabel to Thetbury Park to be her daughter's companion. While Mirabel is happy to oblige for Lady Edmonton's sake, she does not relish the prospect of meeting the cold and aloof Lord Dartford. But perhaps Lord Dartford is right to be wary; unbeknownst to them all, Mirabel is at the heart of a secret - one which could throw Thetbury Park into scandal.
A traditional Regency romance in two parts for fans of Jane Austen!
Famous Book Quotes
"but for my own part, if a book is well written, I always find it too short." ― Jane Austen
View More