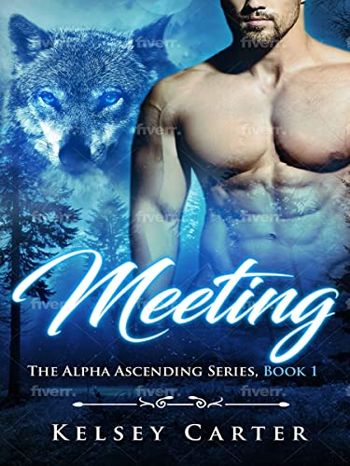 01/09/2023
Everyone's always been afraid of me, Artem Bradford, powerful NFL pro turned CEO. Now they have GOOD reason to be. A mugger with VERY sharp teeth has turned me into a werewolf....

Realizing the shocking truth, I've fled from Dallas to the pristine woods on the Canadian border to come to terms with the change in me. Except it's anything BUT peaceful here. My oil company once tried to destroy the reservation by running a pipeline through it. My employees ALL lied to me, and I was dumb enough to trust them. How can I ever undo years of hostility and make this my new home? Find friends? Maybe even love?

Luckily, I've had one honest frenemy over the years, a young Cheyenne lawyer named Jaci Moonbear. She dared stand up to me to help stop the pipeline just in time. Now Jaci's driving me crazy in a different way. Meeting her in person shocks me to the core. Jaci is GORGEOUS, smart, sexy, and about the only woman NOT interested in my money and fame.

The two of us working together to save the wilderness and my werewolf glade is the perfect chance to grow closer to Jaci. Every moment we share is pure heaven, at least for me. Do I dare try to date her, when all I want to do is mate with her, to bond with her for all time?

The trouble is, how do you tell the woman you adore that you're a werewolf? And what secrets is she hiding as well?

Even worse, the current Alpha of our pack is setting my fangs on edge. Rob the bouncer is big, mean, greedy, and getting more out of control with every full moon. Can I stay alive long enough to win Jaci for my bonded mate? Or will I die trying to overthrow Rob and ascend as Alpha myself in order to save all my werewolf friends....?
++
Word Count=18,249
++
Type of Book
Paranormal romance (shifter romance, wolf shifter, shape-changer romance, werewolves romance)

Sensuality Rating
Some explicit romantic thoughts, situations, and language.

About the Author
Kelsey Carter is a paranormal romance writer, and the author of the Reconnected series, the Alpha Ascending series, the Hawk Ascending series, the Bear Ascending series, the Justice Ascending series, The Prince Ascending Series, and The Darkest Kisses series. In her spare time, she works with a range of charities, including animal rescue.

About the Alpha Ascending Series
Take a walk on the wild side with Artem the werewolf, as he discovers a whole new world of magic once he's turned into a supernatural being and discovers the wonders of shape-shifting, and the joys of falling in love with a gorgeous woman who has a few startling secrets of her own.... Age gap, curvy girl, BBW romance. Enemies to lovers.

Note to the Reader
The Alpha Ascending series is made up of 4 books, with a cliff-hanger ending in each of the first three, and a stunning conclusion to the series at the end of the fourth. Readers who are not fond of cliff-hangers can read at their own discretion.

Famous Book Quotes
"A classic is a book that has never finished saying what it has to say." ― Italo Calvino, The Uses of Literature
View More