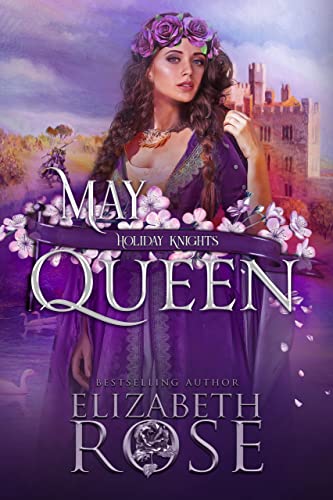 09/09/2022
May Day at the castle!

A determined knight. A mysterious lady. Will she be his Queen of the May?

The Knight:
Lord Ricard Wellington is surprised when Lady Flora Debenham arrives at the castle one night saying she has replaced her cousin as his betrothed. The woman is mysterious and has eyes like emeralds and a smile that could soften even the hardest of hearts. However, she is a feisty, disobedient wench who tends to keep sneaking out of the castle, ending up in the Druid-infested woods. Ricard has good reason for hating the Druids, and follows the girl in secret trying to discover her secrets.

The Druidess:
Lady Flora has taken her cousin's place as Lord Ricard's betrothed, but only as part of a ploy to get close to the Druids who are hiding in the nearby woods. On her mother's death bed, the woman revealed a shocking secret that Flora is a Druid. Her dying wish is for Flora to contact her Druid father and return a sacred icon. Not an easy task when Lord Ricard is trying to kill the Druids, and if she's caught, she will face the same fate.

What starts as nothing more than a means to an end turns into a dangerous attraction between two people who should never be together.

Famous Book Quotes
"Once you have read a book you care about, some part of it is always with you.Once you have read a book you care about, some part of it is always with you." ― Louis L'Amour, Matagorda/The First Fast Draw
View More