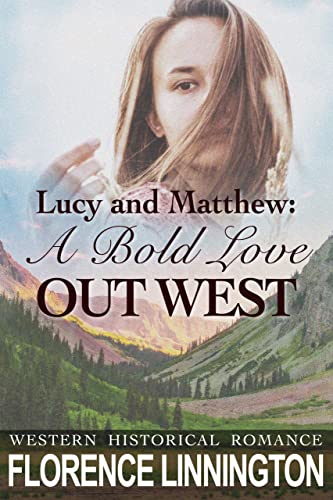 07/15/2022
After the passing of Lucy's aunt, there is no longer any home for her in Virginia. Her only way of getting by is to reconnect with an estranged sister out west.
Once she is in Colorado territory, not only does Lucy realize that life out west is far more difficult and dangerous than she could ever have imagined, she also comes to understand a little more about her sister's silence over the years. Lucy realizes that it is up to her to reawaken the joy in her sister's life.
Matthew is a man of the mountains. He is proud of his independence, and he plans to keep it that way. Until… Lucy walks into his life.
When Lucy and Matthew find themselves thrown together time and time again, they begin to discover that they have feelings for one another. But Lucy values her independence just as much as Matthew.
When Lucy's sister shows her disapproval of Matthew, Lucy must decide what sort of life she wants to live. And Matthew must either make peace with his past or resign himself to loneliness.
Can two people from two different worlds build a bridge that would bring them together?
A Christian western historical romance; no cheating, no cliffhangers and a guaranteed happily ever after.
Famous Book Quotes
"Think before you speak. Read before you think." ― Fran Lebowitz, The Fran Lebowitz Reader
View More