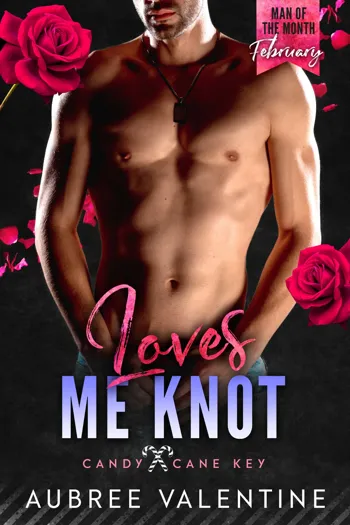 02/14/2023
Are you ready to meet your next Man of the Month?

Handcuffs, a badge, and a get-out-of-jail-free card. This hero has it all. Except for the girl whose heart he broke in high school.

Loves Me Knot from Aubree Valentine is a small-town, second-chance romance about Candy Cane Key's favorite Sherriff's Deputy and the town's kindergarten teacher.

Sparks are going to fly this Valentine's Day as these two try to repair what was once broken and discover who they are now.

The MAN OF THE MONTH CLUB is a steamy small-town collection featuring a new hottie (or two!) every month. In 2023, escape to Candy Kane Key, Florida, and celebrate ALL the holidays with your favorite group of romance authors and their delicious heroes. Can't wait to see you there!

Famous Book Quotes
"Books are the mirrors of the soul." ― Virginia Woolf, Between the Acts
View More