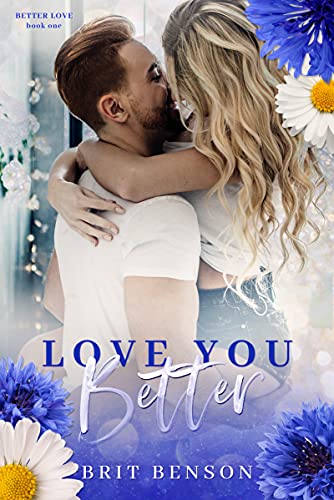 02/06/2023
Kelley Pierce is my person.

He has been since the 9th grade.
He gets me like no one else does.
My quirks. My love of pros/cons lists.
My need to have everything under control.
He accepts me just as I am,
because he is the perfect...friend.
My best friend.

But Kelley is also totally gorgeous.
And confident. And tempting.
None of that matters, though.
Best friends don't care about those things.

Or at least... I never used to.

One chemistry-filled moment has the power to change everything, and soon old emotions I've ignored and memories I've tried to forget come crashing back.

Now, he's making me feel things.
Now, he's making me want to be a little reckless.
To let go when I should be holding on tight.

I have goals for my future.
I have an image to maintain.
I have an airtight plan and no room for distraction.
I haven't prepared for falling in love.

But after that kiss...

Who is this man in front of me, and what has he done with my best friend?

★★★★★★

Love You Better is a sweet and steamy standalone, best friends to lovers, second chance romance.
It's got heart, heat, and an HEA sure to make you swoon. It is the first standalone in the Better Love series.

Digital Books

Famous Book Quotes
"Good friends, good books, and a sleepy conscience: this is the ideal life." ― Mark Twain
View More