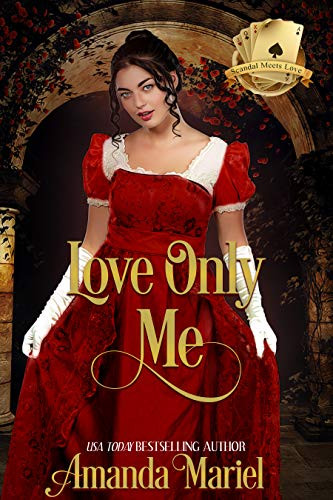 07/31/2022
Born a noble woman, raised a hellion, Lady Narissa moves with ease between Londons elite and its seeder occupants. Never quite accepting her role as an earls daughter she started a secret female only gaming hell catering to the ladies of the ton. She is determined to protect her legacy at all costs.

Seth Blakley, Duke of Blackmore, has his hands full with his spirited sister. His only desire is to see her properly wed before she gets herself irrevocably ruined. He never could have imagined what he'd be walking into when he followed her into Lady Narissa's gaming hell.

Seth is captivated by Lady Narissa and determined to learn more about the headstrong, unconventional beauty. Never mind that all she wishes is for him to be gone and his memory of her club forgotten. Passion pulls the two together as they discover that love is more important than the obligations and loyalties that threaten to keep them apart.

Famous Book Quotes
"I have always imagined that Paradise will be a kind of library." ― Jorge Luis Borges
View More