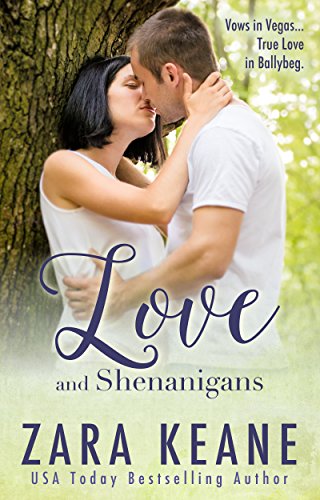 03/18/2022
An Irish romantic comedy featuring a crashed wedding, a puppy with attitude, and a second chance romance.

Falling for the groom…

Three days before leaving Ireland on the adventure of a lifetime, Fiona Byrne returns to her hometown to attend the family wedding from hell. When she discovers the drunken vows she exchanged with the groom during a wild Las Vegas trip eight years previously mean they're legally married, her future plans ricochet out of control.

Gavin Maguire's life is low on drama, high on stability, and free of pets. But Gavin hadn't reckoned on Fiona blasting back into his life and crashing his wedding. In the space of twenty-four hours, he loses a fiancée and a job, and gains a wife and a puppy. Can he salvage his bland-but-stable life? More importantly, can he resist losing his heart to Fiona all over again?

Digital Books

In simple words, Books that are set during a holiday season or celebrate something about a particular holiday comes under the Holiday genre. These types of books are purely based on the occasion; for example, books that show about some special days or festivals fall under the holiday category. But the question is, why you need to read this? The simple answer to this question is, it helps you to see how people spend their special day and how they feel about that day. These kinds of books give you positivity toward your loved ones as most books are written on Christmas. 
Famous Book Quotes
"My Best Friend is a person who will give me a book I have not read." ― Abraham Lincoln
View More