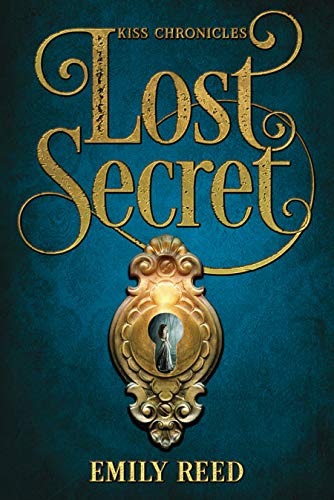 02/14/2023
My dying sister vanished in the middle of the night.
Usually, Megan called to me before dawn, but sunshine pooled on the bare wood floor beneath the window when I woke.
My heart leapt into my throat. She's dead. After months of fighting, Megan finally...I hadn't felt it though. Wouldn't I know if the only person I ever loved—
I stumbled out of bed, tangling in my blankets, then raced to her room. Empty. The sheets were folded aside. She must be close. I moved down the hall toward our shared bathroom. The door stood open, but Megan wasn't there.
Backtracking, I checked the living room with its slouchy couches, and the kitchen with its worn countertops. No Megan. I pushed through the French doors out onto our balcony.
The music district of Crescent City, a night owl's paradise, lay still in the soft morning light. Megan's flowers overflowed their boxes, spilling riotous colors down the wrought iron rail. I stood alone, a gentle breeze lifted a lock of my hair, and tears stung my eyes. Megan was gone.
The police assumed she left of her own free will—there was no evidence of a break-in or struggle. "Maybe she was done fighting and couldn't tell you," the detective said, his brown eyes sympathetic.
"You didn't know her, she would never give up."
"Often when people go missing, the loved ones they leave behind come to realize," he paused and took a breath, "that they didn't know them as well as they thought. Everyone has secrets, Darling," his voice drawled over my name.
"Megan could barely walk," I ground out. "Somebody must have taken her."
"But who would kidnap a dying young woman? How did they leave no evidence? Why didn't you hear them?" He asked. I didn't have any answers.
It didn't make sense. Nothing did anymore.
Strange, exhilarating dreams began haunting my nights. A new hunger, an unquenchable thirst that felt almost…dangerous...ruled my days.
Scared and alone, I couldn't imagine the dark secrets my hunger hid. They'd been lost for so long—locked away, buried by time, and twisted by whispered lies—but when Megan was stolen everything began to unravel…
Before it did, before I saw the dead rise, witnessed vampires feed, or visited the warlocks' library, before I held a life at the edge of my lips, I was just Darling Price—a musician like so many others in this vibrant city. I struggled to pay bills, practiced with my band, and grieved for my missing sister. I was innocent and naive.
I'd barely even been kissed.
**Beware: This series is for adults who enjoy steamy paranormal romance with strong urban fantasy vibes and who don't mind a few f-bombs.**
Famous Book Quotes
"Literature is a luxury; fiction is a necessity." ― G.K. Chesterton
View More