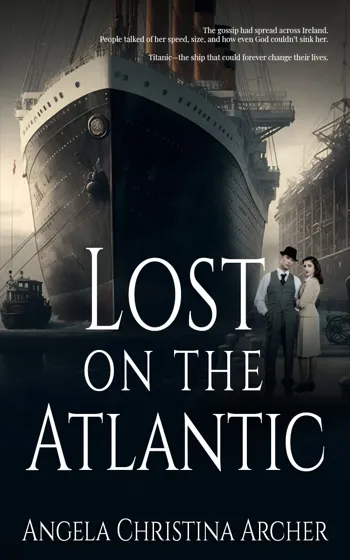 03/05/2023
The gossip had spread across Ireland. People talked of her speed, size, and how even God couldn't sink her.

Titanic—the ship that could forever change their lives.

With Ireland on the brink of war, passengers Siobhan and her husband Declan board the luxury steamer headed to America. While her husband dreams of a better life in a new country, she dreams of a life on stage, singing for audiences young and old. Having read the stories from her husband during the three years he helped build the ship, Siobhan is excited to see all the lavishness carved into every inch from the bow to the stern. Unfortunately, their third-class tickets hinder their ability to explore the deepest secrets of the first-class areas.

Determined to experience all the ship has to offer, they steal clothes from the cargo hold and pose as members of the elite, vowing to talk to no one. Their devious plan goes awry, however, as they soon find themselves not only invited to dinners and parties, but they are making friends with the rich and famous interested in helping Siobhan's dream come true. Can they run the con long enough to make it to New York? Or will their lies catch up with them? And will it matter when the ship is headed toward a fate no one thought possible?

Digital Books

Famous Book Quotes
"Never trust anyone who has not brought a book with them." ― Lemony Snicket, Horseradish
View More