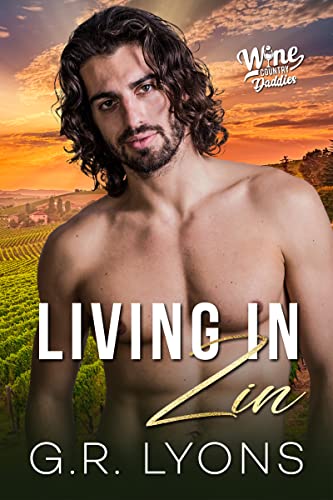 03/30/2023
Tricked into a wine country vacation with his best friend and his rival. In walks a virgin, and their love triangle is about to explode.
Mav Jones has a secret. He's desperately in love with his best friend, but the man is already married. And to one of Mav's ex-lovers, no less. When Mav gets invited to visit, he fears his desire won't stay locked down.
Then a cute, shy virgin walks into their midst, capturing everyone's attention. When all four of them wind up in bed, it leaves Mav feeling torn. Wanting anyone but his best friend feels wrong, but he can't deny how perfectly they all fit together.
But Mav's life is in another city. And when his dream career suddenly becomes possible, it'll mean walking away from these men for good.
Can Mav open his heart without losing everything?
Living in Zin is the first book in the Wine Country Daddies series. It features a lovesick book editor, a laid-back innkeeper, his sassy twink of a husband, and the neurodivergent trans boy who changes everything.
Famous Book Quotes
""I guess there are never enough books."" ― John Steinbeck, A John Steinbeck Encyclopedia
View More