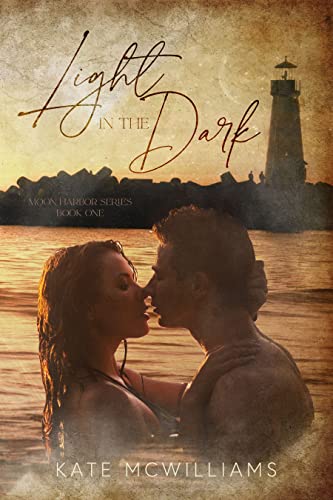 01/28/2023
She wants a fresh start. He wants her.
After inheriting her beloved aunt's cottage in the charming small town of Moon Harbor, Alex Benning finally gets a chance to start over and leave a life of solitude behind. But she never expects to find herself face to face with her first love—the first man to ever break her heart.
Sam Waters stopped looking for love a long time ago and learned to be content with things just as they are. Until the one who got away comes back into his life and makes him crave more.
The flame between Alex and Sam reignites, and the sparks between them are brighter than ever. But as she settles into her new home, Alex begins to uncover the truth about her family and the tragedy that changed her life all those years ago. With more questions than answers, Alex and Sam set out to discover what really happened. And the closer they get, the closer danger lurks.
Sam already lost her once. He won't let it happen again.


See what reviewers on Goodreads are saying about Light in the Dark:

"Kate has the perfect, modern voice that fits romance books flawlessly."

"I'm not kidding when I say Sam and Alex are HOT together, because the steam in this book is amazing!"

"Intriguing, compelling, sizzling debut novel that kept me interested from beginning to end."

"Let me tell you something: I enjoyed every single chapter and scene. I mean, who doesn't love stories like this?!"

"One of my most anticipated reads of the year, and it didn't disappoint."

"Spicy and thrilling…I enjoyed it to the very end!"

"As romance stories go, this is a really solid piece of art. The setting is vivid and charming, the characters have humor and tons of personality, and the mystery is perfectly executed."

"A captivating novel from Kate McWilliams. It's a perfect mix of romance and suspense."

*****
Light in the Dark is a steamy second chance small town romance with mystery and suspense. For more information about the content, please check the author's website.
Famous Book Quotes
"There is no mistaking a real book when one meets it. It is like falling in love." ― Christopher Morley, Pipefuls
View More