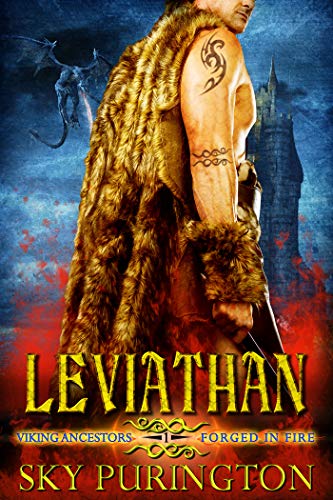 02/17/2023
"Purington takes us on one heck of an adventure...This is one of the best stories I have had the pleasure of reading in a long time." ~Alison Pridie- Vine Voice

An explosive enemies-to-lovers tale teeming with wicked secrets and fiery passion.

The only thing Destiny knows is her name, but who's complaining? She lives in a beautiful million dollar seaside chalet in Winter Harbor, Maine without a care in the world. At least until a psychic shows up at her front door claiming Destiny's true identity is remarkable. She must remember who she is. What she's meant to do. If that isn't enough, her house isn't her own, and her fate tied to a man in the distant past. A fierce, brooding Viking who's too arrogant for his own good yet sinfully alluring.

Leviathan doesn't believe in love or fated mates, so the woman he saved shouldn't be haunting his thoughts. Especially considering they barely got along. Yet now, thanks to the fire he used to keep Destiny alive, the feisty, stunning redhead is put in his path once more. Worse yet, she might be the foretold Sigdir who sparks the next Great War. That means she must die by his blade once and for all.

Will Leviathan be able to sacrifice Destiny to save everyone? Or is it already too late, and she's found her way into a heart he didn't know he had? Find out as they embark on an epic dragon shifter romance adventure across time in Viking Ancestors: Forged in Fire.

Another outstanding book. A magical world of vikings and dragons....Filled with wonderful characters, romance, action and mystery....never boring or slow." ~Cindy- Amazon Reviewer

Heat Level: Five Flames. Recommended for a Mature Audience.

Digital Books

Famous Book Quotes
"That's the thing about books. They let you travel without moving your feet." ― Jhumpa Lahiri, The Namesake
View More