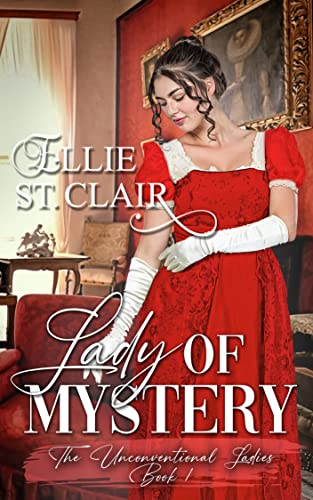 10/10/2022
He's predictable. She's a mystery. Can love bridge all that separates them?
Raised to believe the world is open to her, Lady Phoebe Winters reads periodicals and newspapers with growing upset. Everything within her world is shaped by a man's point of view. Why must women stand idly by, being told what to do and how to do it? It seems to be accepted within their society — until she decides to do something about it. Using her inheritance, she begins a small publication, written by women, for women. It's a risk, but one for which she is willing to sacrifice.
Jeffrey Worthington, the Marquess of Berkley, has held a position of responsibility since the death of his father at a young age. He is a man who enjoys the constancy of life. Despite the fact that his four sisters and younger brother are forever demanding his time and attention, his maintains order and control of all other aspects of life.
The Women's Weekly begins to cause a stir amongst women of the nobility, and the peerage determines it must be shut down before it causes consequences from which they could never recover. Jeffrey is tasked with finding the perpetrator and halting production of the publication. He reluctantly agrees, despite the fact that it will detract from his attempt to court the lovely Lady Phoebe, and causes growing controversy between the two of them. When he finally determines the publication's owner, what will he put first — love or duty?

This is the second edition of Lady of Mystery, which was previously published.
Famous Book Quotes
"Books are like mirrors: if a fool looks in, you cannot expect a genius to look out." ― J.K. Rowling
View More