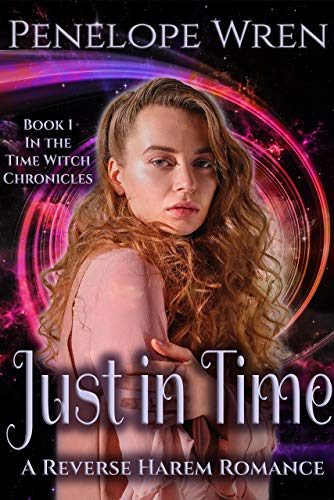 01/05/2023
Once upon a time, a witch had to fix time, all the while pushing off her happily ever after.



I've prided myself on living a quiet, ordinary sort of existence. Sure, I'm a witch with extraordinary time-altering powers, and my boyfriend's a shifter without a pack, but we made it work. And we were pretty good at it, too. But all of that changed when I woke up one morning and found my boyfriend fading away -- quite literally. And now I have to use those time-altering powers of mine to figure out what's happening to him. And to, you know, unfade him. That leads the two of us back to 1987, where we find another shifter with issues, and huge rips in time that only I can fix. Seems like I'm a magnet for trouble. And shifters. Not that there's anything wrong with the latter. Oh well, maybe my boyfriend's "packless" problem won't be so much of a problem anymore?

=================================================================

A steamy (eventual) Reverse Harem Romance with wolf shifters, time travel, witches and evil plots. Lily Barclay is a witch with time-altering powers who starts out with Brody, her wolf shifter boyfriend, only to add on more shifter boyfriends in every installment of the series.



Just in Time is the first book in the 'Time Witch Chronicles', a Reverse Harem series by Penelope Wren.

Digital Books

Famous Book Quotes
"There is no friend as loyal as a book." ― Ernest Hemingway
View More