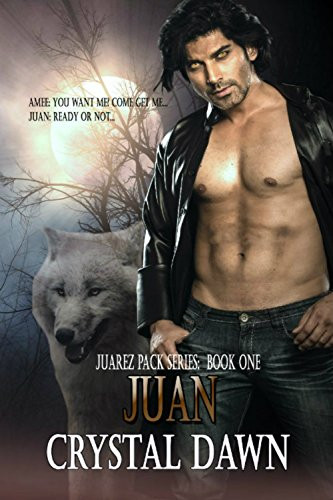 01/02/2022
Juan is living the wild and single life of a typical unmated male werewolf even though he has a fiancee a few states away. He has doubts about their relationship so he just puts off the mating while he enjoys the carnal life.
Amee isn't as stupid as Juan thinks she is and she's enjoying the single life to now that she knows what he's up to. When he figures out what's going on, he decides he's ready to change his ways but is it too late? Will he have to make the ultimate sacrifice when Amee is threatened by rogues while trying to elude him? Juan's made such a mess of their relationship, is there any way to salvage it?
Books in the contemporary fiction genre are composed of stories that may happen to real people in actual settings. The novels don't fall under other genres or categories. They often happen in precisely the same period that the reader is living (the present), with things that are now, or might be occurring, precisely the same period. The contemporary genre also contains conversational and casual dialogue and sometimes even regional dialects. Contemporary fiction novels will provide you a lot of choices to grow your life reading list. Writers, generally speaking, search for what's trending in their own time for their literary work since it lets them illuminate the weakness or strength of the society.
Famous Book Quotes
"Books are the mirrors of the soul." ― Virginia Woolf, Between the Acts
View More