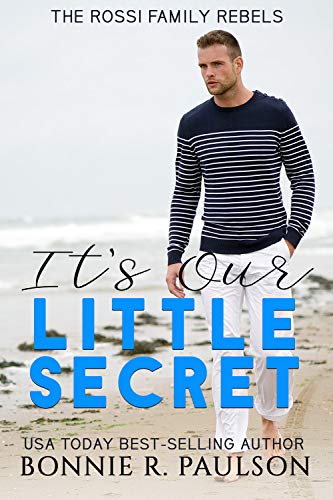 01/24/2023
No one wants a mob princess as their child's kindergarten teacher.


My new step-brother is the same man I danced with under the stars and teased in the parking lot with promises of what-if - a week ago! I never thought I'd see him again so I said and did things I DON'T do in my real life.
He's calling me out on being a fraud, but I have responsibilities that the real me will mess up and two families I can't embarrass. As if that wasn't enough, I'm expected to accept Leonardo Capone as part of one of those families.
Now I have to explain to my dad, the head of THE Rossi family, why I don't want to marry the men he offers me. Papa will never forgive me, if I marry a Capone. He still hasn't recovered from his ex-wife doing exactly that.
The REAL ME is warring with who I NEED to be… and she's winning.
​

Be careful, Mia Rossi, your heart is on the line and your step-brother might be the one to run away with it.
Other Books by Bonnie R. Paulson
The Rossi Family Rebels
It's Our Little Secret
He's My Prince
Run Away With Me
Just Say I Do
You're My Weakness
Never Too Late
And more!
Digital Books

Famous Book Quotes
"Reading one book is like eating one potato chip." ― Diane Duane, So You Want to Be a Wizard
View More