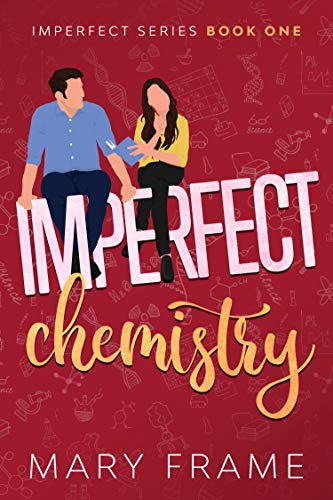 02/08/2023
"Perfectly imperfect characters and situations make Frame's debut novel sparkle...there's a very real sense of character growth, brought to life by an evolving narrative style that parallels Lucy's metamorphosis. The blend of humor and heart makes for a thoughtful, highly entertaining read." --Publishers Weekly


Lucy London puts the word genius to shame. Having obtained her PhD in microbiology by the age of 20, she's amassed a wealth of knowledge, but one subject still eludes her - people. The pendulum of passions experienced by those around her confuses and intrigues her, so when she's offered a grant to study emotion as a pathogen, she jumps on the opportunity.

Enter Jensen Walker, Lucy's neighbor and the one person she finds appealing. Jensen's life is the stuff of campus legend: messy, emotional, and complicated. Basically, the perfect starting point for Lucy's study. When her tenaciousness wears him down and he consents to help her, sparks fly. To her surprise, Lucy finds herself battling with her own emotions, as foreign as they are intense. With the clock ticking on her deadline, Lucy must decide what's more important: analyzing her passions...or giving in to them?


You'll love this quirky rom com full of zany characters, razor-wit, and laugh out loud moments! Get it today!
Famous Book Quotes
"Books are mirrors: you only see in them what you already have inside you." ― Carlos Ruiz Zafón, The Shadow of the Wind
View More