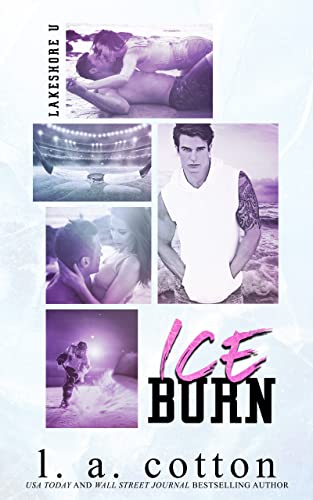 03/23/2023
When ice and sunshine collide, someone is bound to end up burned...

When Dayna Benson moves home, she doesn't expect to feel so torn. On the one hand, she's glad to be back in Dupont Beach. But it means parting ways with her boyfriend and facing ghosts she thought she'd left behind.

Enter Aiden Dumfries.

Arrogant. Angry. With enough attitude to freeze over Lake Erie, he's determined not to let anyone help him.

When he finds himself exiled to the small coastal town after a scandal that could ruin his hockey career before it gets started, his plans for summer break are dashed.

He's Lakeshore U's bad boy on the ice. She's sunshine, smiles, and something that feels a lot like hope.

But can Dayna melt Aiden's heart?

Or will she end up burned?


* Ice Burn is a 40,000-word standalone introductory novel set in the Lakeshore U series.

Famous Book Quotes
"There is no friend as loyal as a book." ― Ernest Hemingway
View More