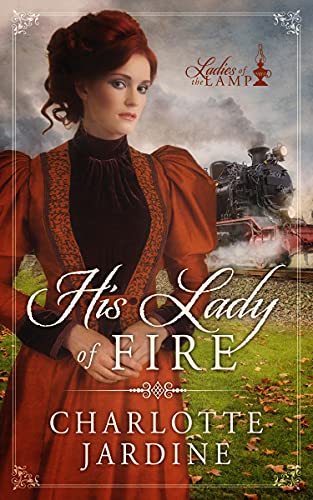 08/11/2022
A feisty nurse, mistress of her own destiny. A silver fox, who's done with love. And a hotel mix-up that ignites their romance!
When thirty-eight-year-old nurse Mary Stanfield—a lover of extravagant bonnets and brightly-colored clothing—travels to the spa town of Buxton, it's to escape the trials of establishing a private London nursing agency in a society that judges women incapable of business. The widow of a loveless marriage, the last thing on her mind is romance. But a botched reservation prompts an encounter with a dashing silver fox, a man who delights in her unconventional spirit. Is the handsome major too good to be true? And is she willing to relinquish her hard-won freedom for love?
Newly returned from the Crimean War, injured hero Major Albon Stanfield travels to Buxton to take the waters. However, missteps and botched bookings—primarily caused by their common surname—plague his trip. The intriguing Mrs. Stanfield takes pity on the wounded ex-soldier and allows him to share her hotel suite, although, for the sake of her reputation, they must pretend to be husband and wife. To his surprise, the widower Albon, who long ago swore off love, enjoys Mary's company more than he could have imagined. Can this fiery redhead burn down the walls he's built around his heart?
His Lady of Fire is the first book in the Ladies of the Lamp series, which follows a group of nurses recently returned from the Crimean War, each bearing their own emotional scars. A sweet Victorian romance filled with heart-warming characters, all the charming manners and customs of the day, and swoon-worthy heroes you'll fall in love with.
Buy His Lady of Fire and escape to the romance of the past today!
Famous Book Quotes
"She read books as one would breathe air, to fill up and live." ― Annie Dillard, The Living
View More