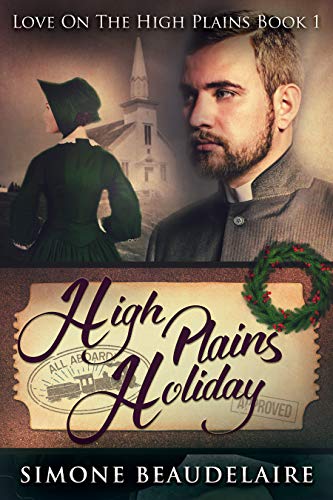 09/19/2022
Garden City, Kansas, 1888.
A small Western town receives an early Christmas present: a new pastor for the church. He is young, handsome, and single.
To church organist Kristina Heitschmidt, Reverend Cody Williams is nothing but trouble, especially as his first move is trying to take control of the music away from her.
But Kristina is not about to give up her life's work. With Christmas fast approaching, it appears the two are at a stalemate - until a sudden blizzard traps them together in the church overnight.
Forced at last to deal with each other, they realize that the explosive feelings between them are really symptoms of an overwhelming passion that just might lead to the love of a lifetime.
This western romance includes explicit sex scenes.
Praise from readers:
★★★★★ - "The story of Cody and Kristina was terrific... Simone Beaudelaire's writing is captivating. I cannot wait to read the rest of the series."
★★★★★ - "This was a really great book. It explored the beginning of a historical marriage in a unique and sexy way. The writing was top notch and the characters will live on with me."
★★★★★ - "I really enjoyed this sweet, steamy romance."
Famous Book Quotes
"There is no friend as loyal as a book." ― Ernest Hemingway
View More