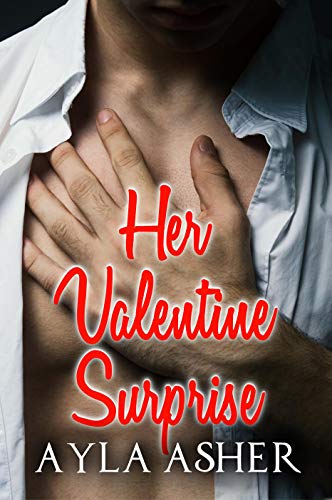 01/21/2022
Sam has a secret he holds close to his heart…

Joy Paulson is fine being single. In fact, it saves her from the maddening dating rituals in Manhattan. If she ever settles down, it will be with someone she truly loves and trusts. That's why she turns down her super-hot boss when he asks her out, leading to disaster when he retaliates, forcing her termination.

Sam Davidson has pined for Joy since the first time he saw her sweet smile and stunning eyes. But there's a secret that the shy IT developer holds deep inside: Sam is still a virgin. At twenty-nine, he never intended it to happen, but accepts that he could never please Joy in all the ways she deserves.

Sam can offer her a job, though, and proceeds to help Joy rebuild her life after the unfair firing. As their work relationship grows, Joy is taken with Sam's kindness, gorgeous crystal-hazel eyes and generous smile. And his hands…oh, his firm, broad hands…

Joy can't figure out why Sam resists the desire that sparks so vividly between them, but Valentine's Day is coming and she's determined to seduce him and make them both burn. Even if it means discovering all his secrets…
Books in the contemporary fiction genre are composed of stories that may happen to real people in actual settings. The novels don't fall under other genres or categories. They often happen in precisely the same period that the reader is living (the present), with things that are now, or might be occurring, precisely the same period. The contemporary genre also contains conversational and casual dialogue and sometimes even regional dialects. Contemporary fiction novels will provide you a lot of choices to grow your life reading list. Writers, generally speaking, search for what's trending in their own time for their literary work since it lets them illuminate the weakness or strength of the society.
Famous Book Quotes
"The world was hers for the reading." ― Betty Smith, A Tree Grows in Brooklyn
View More