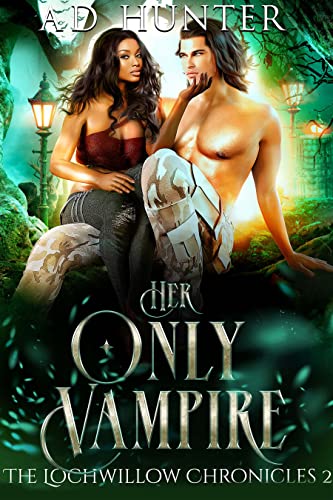 02/26/2023
There's no such thing as a rogue vampire… according to the Worldwide Council of Vampires.
When Corey James Parker gets bitten and is transformed he is required by vampire law to register at his local chapter. He does not. And now there's a contract out on him.
But they don't want CJ dead… not yet anyway. They want to know how he can be outside in broad daylight, eat normal food, and tolerate silver. And how has he been able to feed off of his girlfriend Margaret Nash for over a year without turning her?
CJ may have found the cure for vampirism, but some don't want to be cured and will stop at nothing to keep old traditions alive.
Her Only Vampire is the second book in A D Hunter's hot and steamy Lochwillow Chronicles series.
Content warning: This book contains adult situations, adult themes and adult language... it is for grown-ups who like their books on the spicy side.
Famous Book Quotes
"There is no mistaking a real book when one meets it. It is like falling in love." ― Christopher Morley, Pipefuls
View More