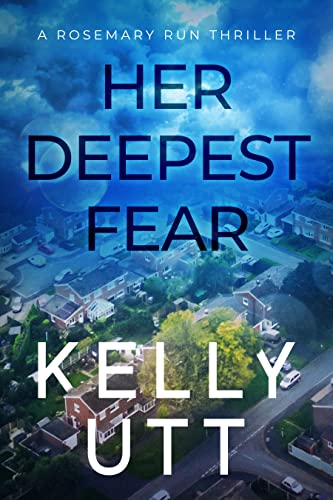 04/04/2023
"WHEW! This story hits the ground running and never slows down."
★★★★★

Fans of Laura Dave's The Last Thing He Told Me, Kiersten Modglin's The Arrangement, and Liane Moriarty's The Husband's Secret will devour this pulse-pounding tale of secrets and suspense.

Readers are Raving:
"I did *NOT* see where this story was going til it was full upon me."
"...reaches into the deepest fear many women have!"
"I loved the storyline, and the ending was just right!"
"A true page turner..."
"...had me hanging on to every word."
"Exceptional book... I'm hooked!"

After her husband dies suddenly, Cate begins to suspect she's being followed — and starts questioning everything she thought she knew. But the answers she discovers may be the worst of all…
Cate Brady almost had it all. Until a knock on her front door brought news that her beloved husband had been in a terrible accident. He was pronounced dead on the scene.
Reeling from the shock and suspecting she's being followed, Cate must question everything she thinks she knows.
Is she in danger? Will she find the answers she reluctantly seeks? And what will it all mean for her future?
Her Deepest Fear is the first book in the Rosemary Run Series featuring the women of a California town who face the darkness hiding beneath their community's picturesque facade.
About the Rosemary Run Series:
In the charming Northern California town of Rosemary Run, there's trouble brewing below the picture-perfect surface.
Don't let the manicured lawns and stylish place settings fool you. Nothing is exactly as it seems. Secrets and lies threaten to upend the status quo and destroy lives when— not if— they're revealed.
With surprising twists and turns that will keep you guessing to the end, each dramatized Rosemary Run novel features a glimpse into a different woman's nail-biting story. Books can be read in any order.
Famous Book Quotes
"but for my own part, if a book is well written, I always find it too short." ― Jane Austen
View More