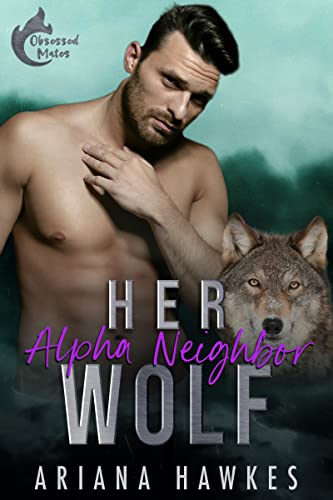 03/24/2023
If you like steamy insta-love romance, featuring obsessed, growly heroes who'll do anything for their mate, you'll love this brand-new series!

When I discover that my father is planning to gift me to one of his rivals, I run.
—To a secret house that my mom told me about, right before she died.
I'm expecting a lonely, broken-down place. But instead, I find my mom's best friend.
He was just a kid when she was snatched away, but he never forgot her,
never forgave himself for not protecting her.
And now he's promising to protect me.
He's all grown-up now—a powerful Alpha of his own pack—
and he's kind of scary. But when I look into his eyes, I feel safe.
Trouble is, that's not all I'm feeling...

Vaughn is too old for me, way out of my league. But when his burning gaze rakes me up and down, one thing lights up my brain:
I'm his.
The Alpha's mate.
Not possible.
Is it?

This is a totally SAFE, steamy insta-love romance, featuring an obsessed, possessive hero. If you love reading about forbidden, age-gap, forced-proximity romances, you'll love Vaughn and Lily's story.
Promised: Tons of feels, dirty talk and a sweet HEA!

Famous Book Quotes
"Good friends, good books, and a sleepy conscience: this is the ideal life." ― Mark Twain
View More