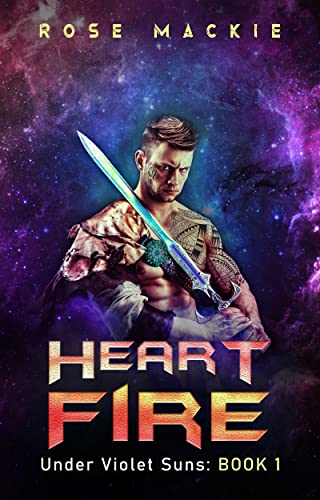 03/11/2023
Would you risk your life on a new planet for the chance to meet your perfect mate?
The planet Falosia has no males. The planet Verit few females. In a last desperate attempt to save both worlds, a new joint colony must be forged. It has one purpose; to help their people find mates.

Denara (a Healer of Falosia) barely survived her disastrous first attempt at marriage. For years, she threw herself into her scientific research, but when an exciting opportunity arises to take up a position on the colony, she decides to take a risk for the chance to live, and love again.

Lucius has spent his life under the heel of the ruthless Matriarchs of Verit. Tasked with leading the males of the unsteady new colony, he reluctantly accepts the assignment. The last thing he wants is to tie himself to a scheming female through mating. But nothing could have prepared him for meeting Denara.

As sparks fly, they must learn to overcome their pasts to find love. Stuck amid the fierce political machinations of both Falosia and Verit, can they find a way to bridge the gap between their worlds?

If you like Ruby Dixon, Honey Philips, Ava Ross or Ilona Andrews, you won't be able to put down this sci-fi romance. A mix of slow-burn, steamy romance and deep world-building, start the sweetly addictive Under Violet Suns series today.

Heart Fire is a full-length, friends-to-lovers romance. Under Violet Suns has a progressive story, but each book is a complete HEA with no cliff-hanger.

Famous Book Quotes
"Classic′ - a book which people praise and don't read." ― Mark Twain
View More