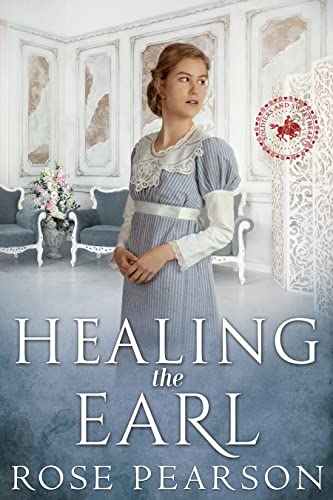 03/18/2023
An Earl haunted by war…a companion in need of a family…can they both find what they need?
Returning to London was never part of Hugh's plan. As the new Earl of Brinsworth, he has been forced back to a life of duty but remains haunted by the memories of war. With his mother insistent on enjoying the London Season once more – with a companion in tow this time – Hugh is relieved when his help is required by an old friend. Yet he cannot help but notice the quiet companion who is now a part of his life, finding himself all the more intrigued by her gentle nature.

Miss Clara Lockhart has never been to London. Forgotten by an uncaring father, she is now nothing more than a companion. But when sparks begin to fly between herself and Lord Brinsworth, Clara dares to begin to hope that she might find a happiness of her own after all – only for a sudden danger to threaten them both. Can she trust Lord Brinsworth to protect her? And what will she do when everything she believed is suddenly turned on its head?

This is the fourth book in the Soldiers and Sweethearts series. Get your copy today!

Famous Book Quotes
"That's the thing about books. They let you travel without moving your feet." ― Jhumpa Lahiri, The Namesake
View More