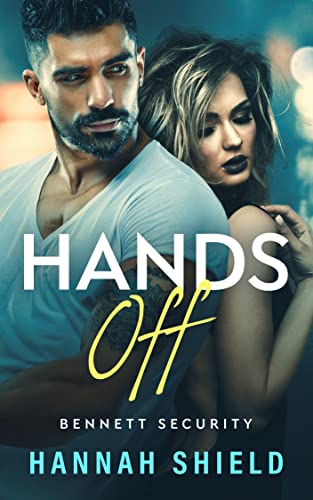 01/23/2023
To keep her safe, he has to keep his hands off…but she has other ideas.
When Aurora Bennett witnesses a murder by a ruthless Los Angeles crime boss, she ends up stuck in her apartment like she's the one who committed a crime. Then a sexy new neighbor moves in, and he's just the sort of bossy, broad-shouldered male that makes her crazy—in more ways than one.
Devon Whitestone can't tell his neighbor Aurora the truth—that he's actually a personal bodyguard hired by her brother, the owner of Bennett Security. Rule number one: don't touch. When a dangerous crime syndicate paints a target on Aurora's back, Devon swoops in to protect her, even though she insists on making his job as difficult as possible. He won't let her out of his sight. But he's definitely not supposed to like what he sees.
This action-packed romantic suspense features a brooding ex-Army stud, his boss's feisty younger sister, and heart-pounding danger… You won't want to miss the explosive first book of the Bennett Security series!

Advance Praise for HANDS OFF:

"Each page had me on the edge of my seat. I was rooting for Devon and Aurora from day one. I can't wait for the next book!" Mandy, Goodreads ★★★★★
"So good that I didn't want to put it down. It had everything I wanted: romance, suspense, and some unexpected twists." Rachel, Goodreads ★★★★★
"This book was right up my alley, filled with murder, mayhem, twists and turns and steamy romance." Nancy, Goodreads ★★★★★
Famous Book Quotes
"Many a book is like a key to unknown chambers within the castle of one's own self." ― Franz Kafka
View More