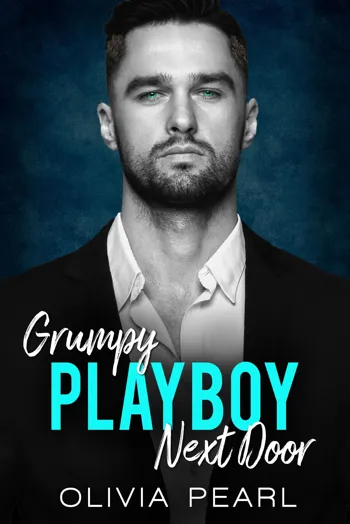 02/16/2023
Playing truth or dare with your grumpy billionaire boss in a hot tub is never a good idea.

I always had a crush on my best friend's brother Luke.
He's hot, rich, and bossy.
But a relationship is the last thing on my mind.

He needs a live-in nanny to care for his daughter.
I desperately need a job.

Everyday is unpredictable with this arrogant playboy.
One day he admires me,
Next day he detests me.

Yet when I see the love he shows his daughter
I know he's soft underneath his hard exterior.
And just like that I start to fall for him.

He claims he isn't interested, but his lips on mine tell me otherwise.
We cross the line and share a night of forbidden passion.

Now things begin to shift.
He's damaged and swore he would never be in a serious relationship.
So we agree that it could never happen again.

But the chemistry between us is undeniable.

With mixed feelings and my job on the line,
Can I risk a broken heart for a chance of true love?

Digital Books

Famous Book Quotes
"The world is a book and those who do not travel read only one page." ― Augustine of Hippo
View More