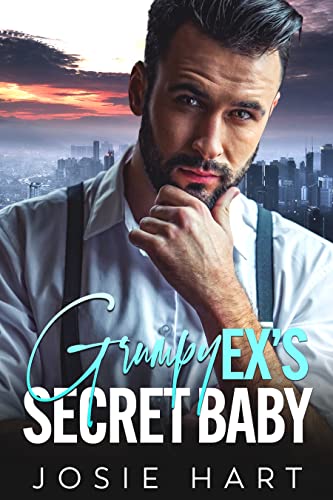 01/11/2023
It's been four years since that earth shattering one night stand with my ex.
I never expected to be a mom to his baby girl now.
Or that he'd ever actually meet her.
I kept our daughter a secret from the famous Tyson Dallas,
Because living in the spotlight only brings drama.
Plus, that jerk never bothered to call me once.
But when I find him sitting in my small town's diner,
My breath catches and heat pools between my legs,
The moment his hazel eyes lock onto mine.
Sneaking away in his truck to make out behind the bleachers has me seeing stars.
And it's like high school when we couldn't keep our hands to ourselves.
I could stay in this blissful fantasy forever,
Until he recognizes his eyes and signature dimple,
On our daughter's face.
My secret is out and he's pissed.
But, I'll do whatever it takes to make 'us' a family.
Because the alternative is losing him, and my daughter, for good.


Grumpy Ex's Secret Baby is full of small-town feels, passionate chemistry, a strong heroine who wants to protect her little girl, and the grump who wants to win her heart. You will be rooting for their happily ever after!

Characters from the other books in the series make some appearances. No cheating and no cliffhanger in this Kindle-incinerating standalone. One click to devour in one sitting!
Famous Book Quotes
"My library is an archive of longings." ― Susan Sontag
View More