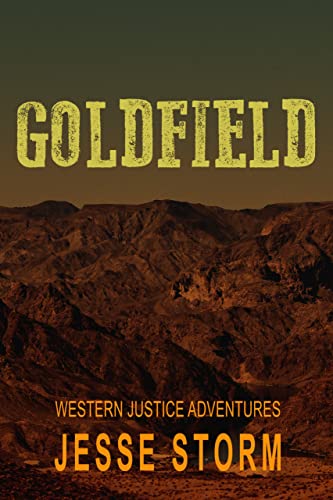 11/18/2022
Jude Andrews enjoys his quiet life, living by himself in a cabin by a lake, near prospector's town Goldfield. He makes his living by selling fish, rabbits and small pelts. His family had been killed by an outlaw, Elliott, who was already dead. The law got him.

Nancy Nelson is a nurse who has moved away from her home town, Teller City, due to the crimes in her area. She wants a fresh start and comes to Goldfield to visit her mother.

One day, a man by the name of Frank visits Goldfield in hopes of finding gold. He has his men with him. Frank runs into Nancy's mother and kills her because she gets in the way. Nancy's mother was a strong woman who had been organizing protests around town to raise awareness on women's voting. This caused a lot of men to dislike her.

When Nancy finds out that her mother is murdered, she is desperate to find someone to go after the killer. Unfortunately, as she did not have a good reputation in town, no one wants to go after Frank, not even the law. When Jude learns of Nancy's plea, he agrees to hunt down Frank, mostly because the description of Frank matches with the description of Elliot, his family's murderer.

Jude has a feeling that Elliot is still alive.

Famous Book Quotes
"Books are mirrors: you only see in them what you already have inside you." ― Carlos Ruiz Zafón, The Shadow of the Wind
View More