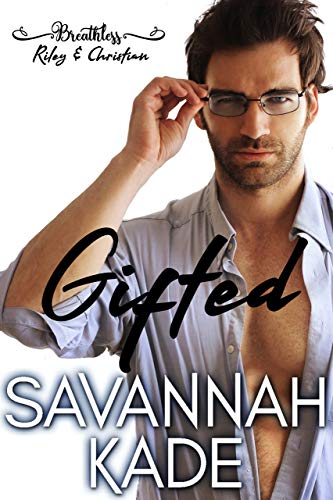 03/21/2022
Tech god Christian Weaver has always loved teachers. Only, this time, he's afraid he's going to fall in love with one…
Christian is brilliant, wealthy … and socially awkward. While everyone wants to throw gobs of money at him to write code and develop apps, no one can tell him how to understand people.
Riley Zayat has landed her dream job, if not her dream life. She's worked too hard to give up everything for the overly forthright and too-smart-for-his-own-good Christian.
Welcome to Breathless, Georgia! Southern romance with deep roots, twisted pasts, and big dreams. This is steamy, dreamy romance—perfect for fans of Brenda Novak's Whiskey Creek series or Nora Roberts' Inn Boonsboro trilogy.
Can this modern-day Mr. Darcy win over a woman who has no time for him?

Gifted is the first book in this steamy, contemporary series by Maggie Award winner Savannah Kade. Read Gifted now!
In simple words, Books that are set during a holiday season or celebrate something about a particular holiday comes under the Holiday genre. These types of books are purely based on the occasion; for example, books that show about some special days or festivals fall under the holiday category. But the question is, why you need to read this? The simple answer to this question is, it helps you to see how people spend their special day and how they feel about that day. These kinds of books give you positivity toward your loved ones as most books are written on Christmas. 
Famous Book Quotes
"She is too fond of books, and it has turned her brain." ― Louisa May Alcott, Work: A Story of Experience
View More