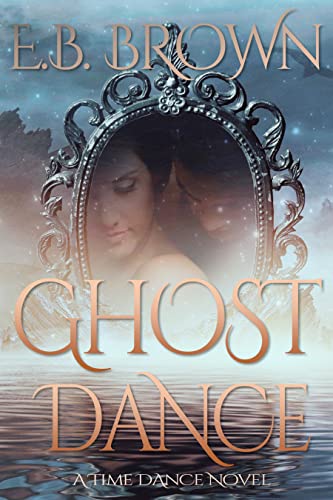 02/28/2023
E.B. Brown draws readers back into her Time Walkers world with this first volume in the Time Dance series. This captivating tale of two lovers unfolds in seventeenth century Virginia, following Emmy and Daniel through danger, death, and heartbreak in a time when the English ruled over the scattered remains of the Powhatan Empire.
GHOST DANCE
She was his beginning, his life, and his end. And she did not know it yet.
Daniel is the orphaned son of a Powhatan warrior, born in seventeenth century Jamestown. When he is injured in the Battle of Bloody Run and left for dead, he wakes in the care of a young woman named Emmy. As she nurses him back to health, he soon realizes that she is from another time - and that she is the Time Walker his enemies have been searching for.
Emmy is a reluctant Time Walker, sent to 1656 Virginia on her mother's dying command. She prepares for her journey to the past as much as any modern woman could, but soon she realizes that the ancient blood running through her veins makes her a target for danger no matter what time she is in. Daniel is a complication she did not expect - a man who is tangled in her heart and her history in a way that can never be undone.
In a time when settlers flooded the New World under the rule of English Kings and the First People fought to keep their way of life, an alliance between Daniel and Emmy is not easily achieved. Yet as their lives are irrevocably entwined by fate and circumstance, they realize they must trust each other if they hope to survive what the history books have already written.
What readers are saying about the Time Walkers Series:
"Absolutely consuming" - Amazon reviewer
"I love this series. I didn't want it to end!" - Amazon Reviewer
"I can easily see where this story could be a fantastic movie." - Amazon Reviewer
"My complaint with this book is I couldn't stop reading this one and the next in the series which resulted in late nights and tired mornings!!" - Amazon Reviewer
"I didn't expect it to end as magical as it did -- I cried my eyes out that it was over." - Amazon Reviewer
"Epic historical saga in brilliant cinematic technicolor" - Amazon Reviewer
Famous Book Quotes
"A book must be the axe for the frozen sea within us." ― Franz Kafka
View More