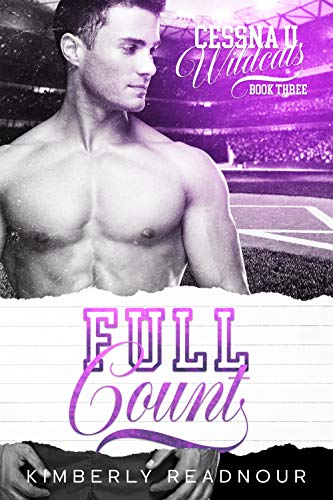 03/09/2022
Meet Garret Cartel in this friends to lovers sports romance!

Dating my bestie? Yeah, I can only wish...

Garret Cartel.
Cessna University's starting shortstop.
Painstakingly gorgeous.
Reserved.
Friend-zoned since freshman year.

I have a knack for falling for unattainable guys.
Blame my trust issues.
They keep me safe.

But this is our final year.
My last chance to break the dreaded friend-zone chains before graduation.
There's one slight problem.
Every time we get close, Garret pulls away.

There's a secretive side to him I haven't tapped.
And I need to know.
Is it his secret that's keeping us apart,
Or something bigger?

No matter what holds him back,
I intend to play my part.
I don't care how full his count is, I want my shot.
And I don't intend to stop until he's mine.

Book Three in the Cessna U Wildcats series, Full Count, is a friends-to-lovers, stand-alone romance. If you like sexy, hot baseball players, click to add Garret Cartel.

Digital Books

The sports nonfiction genre comprises books containing knowledge about particular sports and the way they have played and autobiographies, or biographies, of players or coaches of most popular sports. Novels in the sports genre may also be on the history and source of a popular or major game and how it came to this stardom. Popular sports include, but are not restricted to: baseball, basketball, soccer, soccer, cricket, tennis, and hockey. In this genre, you will get the biography of a sportsman or any victory-related books. Also, sports training tips books like cricket tips, football tips fall under this genre. Cricket and football books are more popular than others in this category. 
Famous Book Quotes
"Think before you speak. Read before you think." ― Fran Lebowitz, The Fran Lebowitz Reader
View More