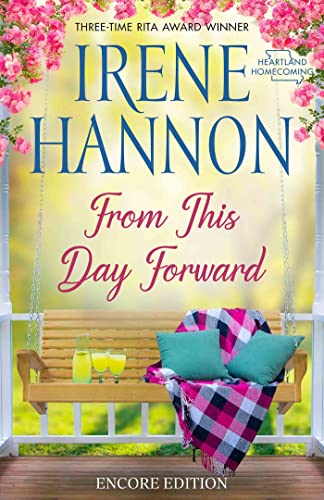 02/17/2023
They thought their marriage was over—
but can forgiveness open the door to a new future?

After his surgical career ends in tragedy and his marriage shatters, Dr. Sam Martin leaves Philadel-phia for a new life in Oak Hill, Missouri. But he's never stopped loving the woman who stole his heart. Determined to win her back, Sam invites Cara to recover at his home after she suffers a trauma of her own.

Desperate to find a way to conquer the panic attacks that are paralyzing her, Cara accepts—though she wants no part of the husband who betrayed her. Deep in America's heartland she discovers a changed man—but can she and Sam find a way to build a new future from the ashes of their past?

In this HOLT Medallion winner, bestselling author Irene Hannon takes readers on an uplifting journey that illustrates the healing power of love…and hope.

Digital Books

Famous Book Quotes
"She is too fond of books, and it has turned her brain." ― Louisa May Alcott, Work: A Story of Experience
View More