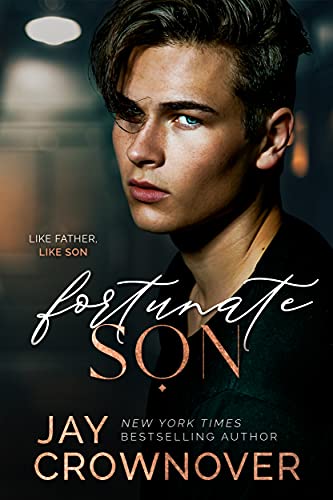 01/02/2022
Ry Archer and Bowe Keller are as different as night and day. That doesn't mean they don't share similar struggles. At the moment, both are realizing the reality of getting closer and closer to reaching their dreams and aspirations is very much not living up to all the hype. The childhood cohorts always seem to connect when one of them needs help figuring out any of life's major puzzles, like figuring out why getting what you always thought you wanted isn't all it's cracked up to be. They might constantly rub each other the wrong way (except for when they rubbed each other really-really right), but there is no denying they've always made one hell of a great team.
For Ry, he thought he had the perfect girl, the one who was going to run headfirst into a meticulously and methodically planned future. He was going to marry young and have the same kind of legendary, life-long romance his parents did… or so he believed. His girl was going to stand by his side as he chased his dream of being a professional football player all the way to the NFL.
He was wrong.
Now, Ry's gotta figure out the difference between a bruised heart and a broken one, and the only person who can teach him the difference is Bowe.
Bowe always felt like she had to run before she learned to walk to keep up with her father's musical legacy. He's her hero, and she wants nothing more than to make him proud. Bowe's about to figure out that maybe she wasn't meant to be in a rock and roll band and that it is entirely possible she let her father's dream and road to success cloud her own idea of what making music should be. Bowe needs to find her own way to fame, and there's a good chance she wouldn't be brave enough or bold enough to start over if Ry Archer hadn't pushed his way back into her life when she least expected it.
Some days they're enemies.
Some days they're lovers.
For a while, they were strangers.
But now, it feels more like they might've always been soulmates.
At the end of the day, both will realize that letting go of an old dream and creating a new one is much easier to do with the right person by your side.
Digital Books

The sports nonfiction genre comprises books containing knowledge about particular sports and the way they have played and autobiographies, or biographies, of players or coaches of most popular sports. Novels in the sports genre may also be on the history and source of a popular or major game and how it came to this stardom. Popular sports include, but are not restricted to: baseball, basketball, soccer, soccer, cricket, tennis, and hockey. In this genre, you will get the biography of a sportsman or any victory-related books. Also, sports training tips books like cricket tips, football tips fall under this genre. Cricket and football books are more popular than others in this category. 
Famous Book Quotes
"Many a book is like a key to unknown chambers within the castle of one's own self." ― Franz Kafka
View More