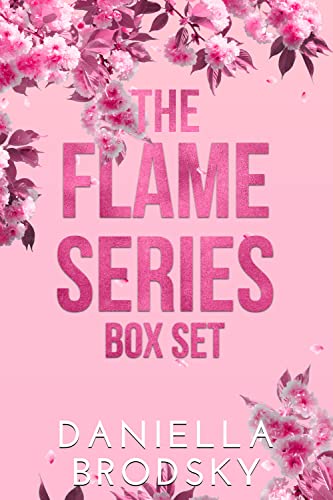 03/30/2023
With three scorching second-chances at romance, which will be your fav?
The one who got away?
The one you can't have?
Or…
The billionaire stranger on the train?
HOT FOR THE EX
She was my first love.
I wasn't good enough for her.
So I left.
But now I'm back.
And this time, I'm not leaving the island without her.
She thinks she can keep me in the friend zone?
Well, we'll see about that.
I need Emma, body and soul.
Despite her attempts to conceal the truth,
I know she feels the same.
HOT FOR THE SAME GUY
Oh, timing is a bastard.
I'm about to end things with my girlfriend.
Why?
Because she isn't Maggie–
The only woman I am apparently able to love.

But, when she introduces me to her new friend at dinner and the friend is…
Wait for it…
My Maggie…
I know I'm screwed.
This is all kinds of messed up.
Obviously, I need to run and never look back.
Only all I can think is,
What if this is fate, finally catching up with us?
HOT FOR THE BILLIONAIRE
It's incredible, the way I can't stop thinking about that curvy girl on the train.
When my father dies and I have to go back to Australia to deal with the legalities,
It's like she's with me, providing the tenderness that he never did.
I swear, she's the only reason I got through all that.

When I get home and see her on the train,
I know this is going to be the day I talk to her.
But when I realize she's the single mom tenant
Whose life I've been trampling on,
Not to mention the very same woman my father treated
With the kindness he never showed me,
I know I'm in a whole lot of trouble.

*Formerly published as Aloha Old Flame, Keep Calm and Perfect Your Smolder, and Insanely Hot, Then Not.
Famous Book Quotes
"The library is inhabited by spirits that come out of the pages at night." ― Isabel Allende
View More