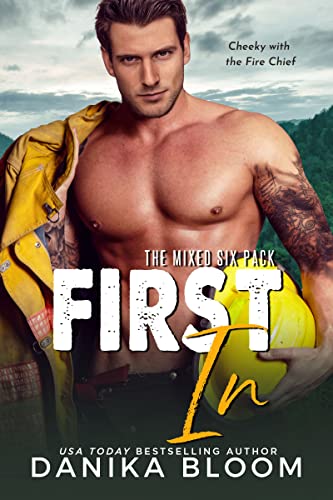 02/18/2023
What happens when a feisty volunteer firefighter gets cheeky with her fire chief? Sparks fly, donuts melt, and cheeks burn.
★★★★★
"If you like hot, action-packed, firefighter romance, look no further. Danika puts you right on the front line in all the best ways."
~Cora Seton, NYT & USA Today bestselling romance author
SOPHIE
I was sure I had the fire chief job locked down. Until Nick West, AKA Mr. April from the hot fireman calendar, strode into the department. I can't decide if he looks better in his uniform or in that picture wearing barely more than raindrops. I hate that he's so attractive. I hate that he stole my job. But what I hate most is that what I feel for him may not be hate at all.
He gave me a paycheck. He gave me a purpose. And, I accidentally let him give me my first orgasm. Now things are messy because I'm wrecking his career and he's breaking my heart.
NICK
I'm used to women literally dropping their panties for me. What I'm not used to is having a woman be completely unaffected by my looks or my charm. I'd like to think that at least I have Sophie's respect, but she's clearly not happy having to call me her boss.
The surprising part? She sees the man beneath the looks and swagger—and that is addictive. Nearly as addictive as her sassy mouth and giant heart. Working so close together in tight quarters, I forgot why I took this job and I mixed work with pleasure. And now, it looks like I'm going to lose both.
~~~
First In is a steamy, contemporary romance and the first stand-alone book in the Mixed Six-Pack series. If you like off-the-charts chemistry and enemies-to-lovers tales that end in a satisfying HEA, you'll adore Danika Bloom's emotional—and funny—love story.
Famous Book Quotes
"Classic′ - a book which people praise and don't read." ― Mark Twain
View More