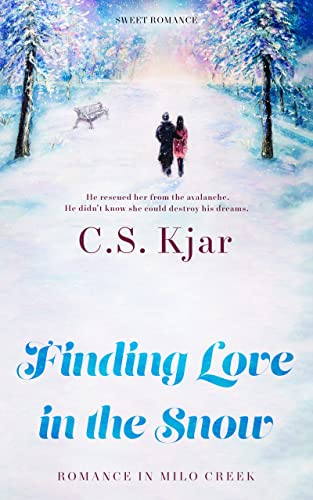 08/06/2022
Marissa Williams has achieved everything called success except for one thing: getting engaged. With Christmas Eve just around the corner, she believes it's the perfect time for her boyfriend of many years to propose, even if she has to nudge him a little. Unforeseen circumstances cause her dreams to crumble, leaving her searching for a new path.

Jared Sullivan owns a small grocery store in Milo Creek, a quaint little town nestled in the Colorado mountains. The store, founded by his grandfather, takes all his time so that he has no life of his own. His family's legacy keeps him trapped and fearful of failing to carry on the tradition.

Two days before Christmas, their journeys get tangled in a most unusual fashion, and pull them together when neither expects it. But Marissa has a secret that she must hide from Jared. When he finds out, will it turn him against her? Will he wish he'd never met her?

This sweet and wholesome Christmas romance is just what you need for chilly days.

Famous Book Quotes
"The best books... are those that tell you what you know already." ― George Orwell, 1984
View More