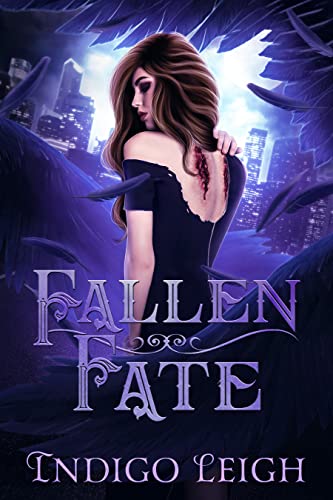 03/17/2023
I'm not an angel anymore, and learning how to be a mortal is so much harder than I expected.

Turns out, not knowing who you are anymore really gets in the way of living.
Now somebody's out to get me, and Fae prophecy won't leave me alone.

So, I'm stuck between two beings who can't make up their mind:
A priest who isn't one at all...
And a Fae Prince who can't help but love his fated mate...

I'm just the fallen angel who can't stand the world the way it is, and I'm trying to get on with my life.

All the while, I'm falling head over heels...

Welcome to New Haven City.
Nothing is what is seems, and everybody's got secrets.
 

Fallen Fate is an fated mates, dark paranormal romance, suitable for PG-13 audiences.

Famous Book Quotes
"Of course I loved books more than people." ― Diane Setterfield, The Thirteenth Tale
View More